Sunday Livestream
We livestream our in-person service every Sunday morning at 10AM page. Press the PLAY button above to join the stream. Don't forget to log on early to catch our Pregame show and stay after the service for discussion at our Postgame show. If you would like to join in on the live chat, use the button below to join the Facebook livestream.
---
Past Services
Check out our messages page on our website to watch past services, or listen to audio from just the sermon.
---
Fellowship of Faith YouTube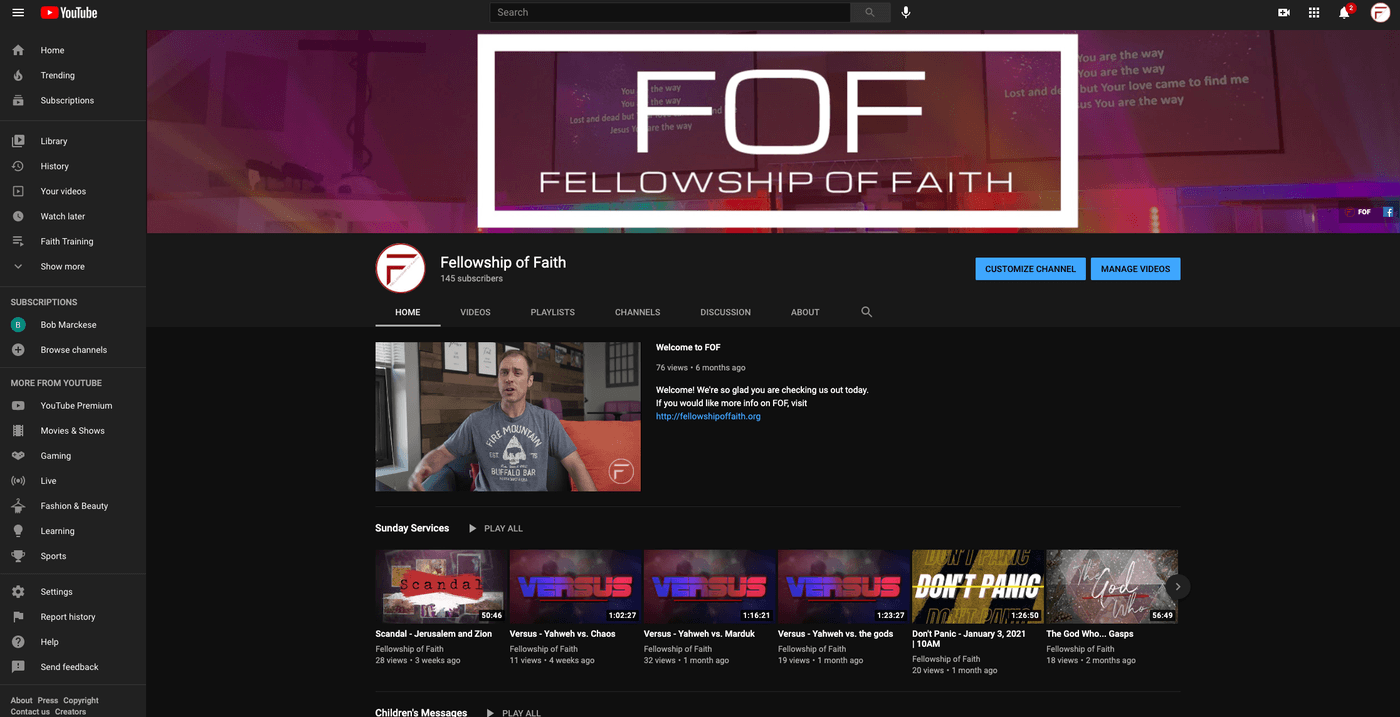 The Fellowship of Faith YouTube channel has all of our past livestreamed services, plus other video content that includes Bible studies, children's messages, short devotionals, Faith Training tips, Student ministry videos, updates on projects around the church, and other videos documenting life at FOF. Subscribe to the channel to get notified about all of our latest videos!
---
Podcasts
FOF Sermons

Prophets in Context - Sunday Morning Adult Bible Class
---
Questions You Never Thought You Could Ask in Church
---
Worship Music
Ever wanted to take worship with you throughout the week? Now you can! We put together a playlist of the top songs that we sing on Sunday mornings at FOF and now you can listen to them and sing along throughout the week!