Boulder Student Ministry
Becoming disciples of Jesus finding their place with God in the world today.
For 6th-12th grade
---
Sundays + Wednesdays
Three gatherings for students each week.
Boulder PM | sundayS 5:00-8:15pm
Hang-out time at 5:00, Dinner at 5:30, Group break-outs, worship, and teaching at 7.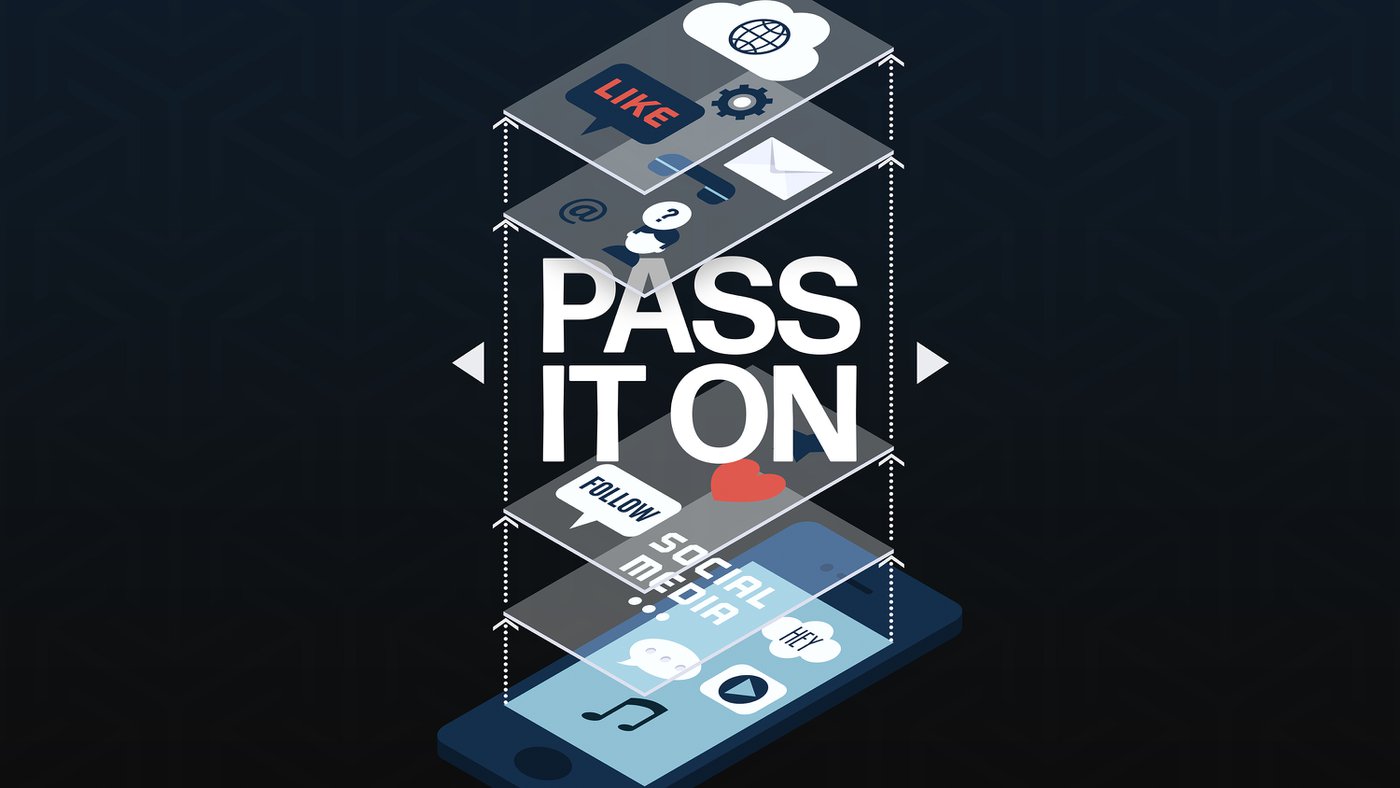 With social media, just about anyone can be an "influencer" with the right content, good timing, and a little bit of luck. Invent a new dance, share a funny take, catch the right moment on camera, and you could get millions of views. Some "influencers" mostly just use their platforms to get free stuff, but once in a while, you find someone who uses their platform to talk about things that actually matter. Obviously they didn't have social media back in Jesus' day, but in the Bible, the book of Acts is filled with stories about "influencers" who had important things to say. In this 4-week series, we'll hear their stories, discover that our lives can pass on the good news, and learn how to pass on the good news to unexpected people, to our families, and with humility.
NO BOULDER PM ON SUNDAY MAY 8TH OR SUNDAY MAY 29TH!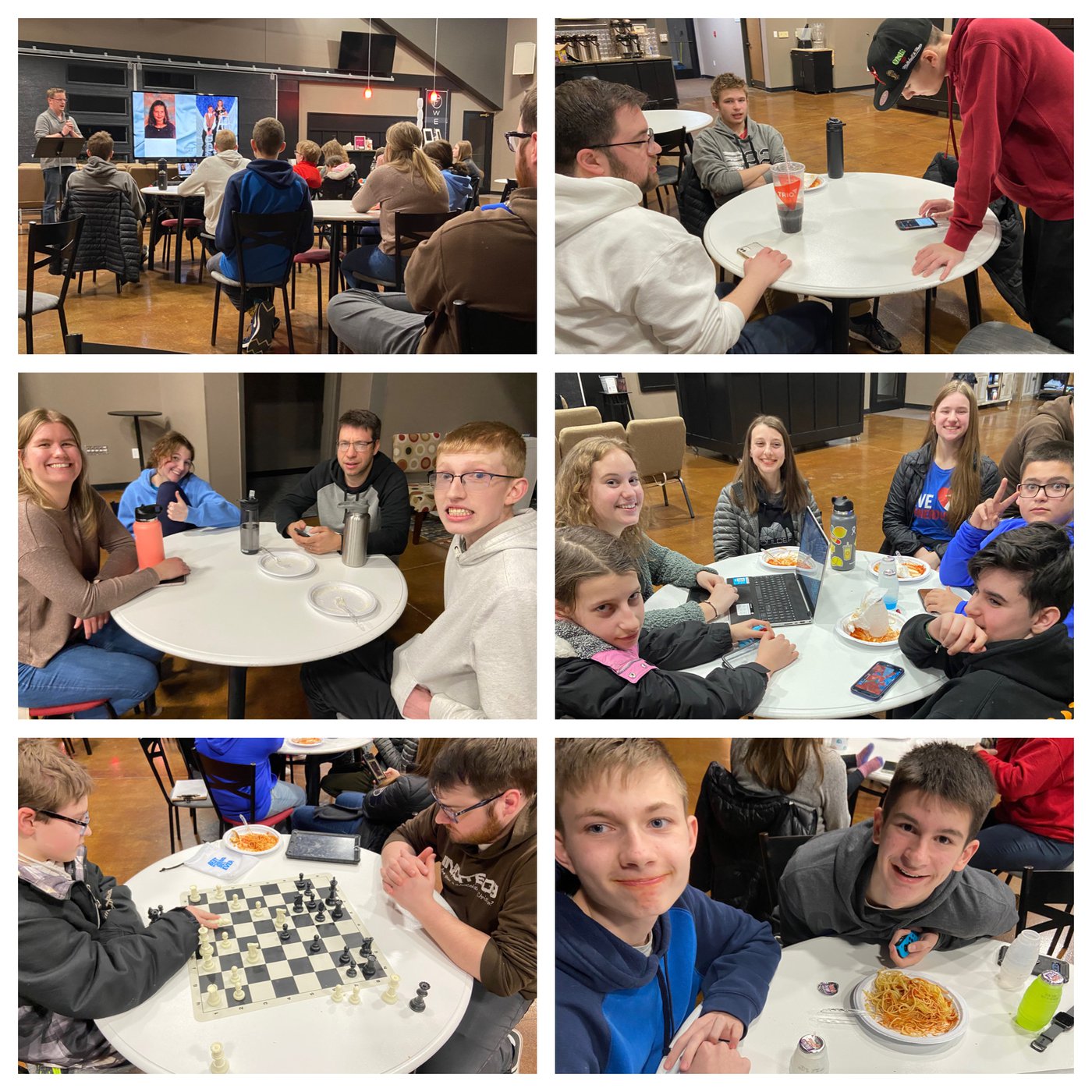 Boulder AM | Sundays @ 9am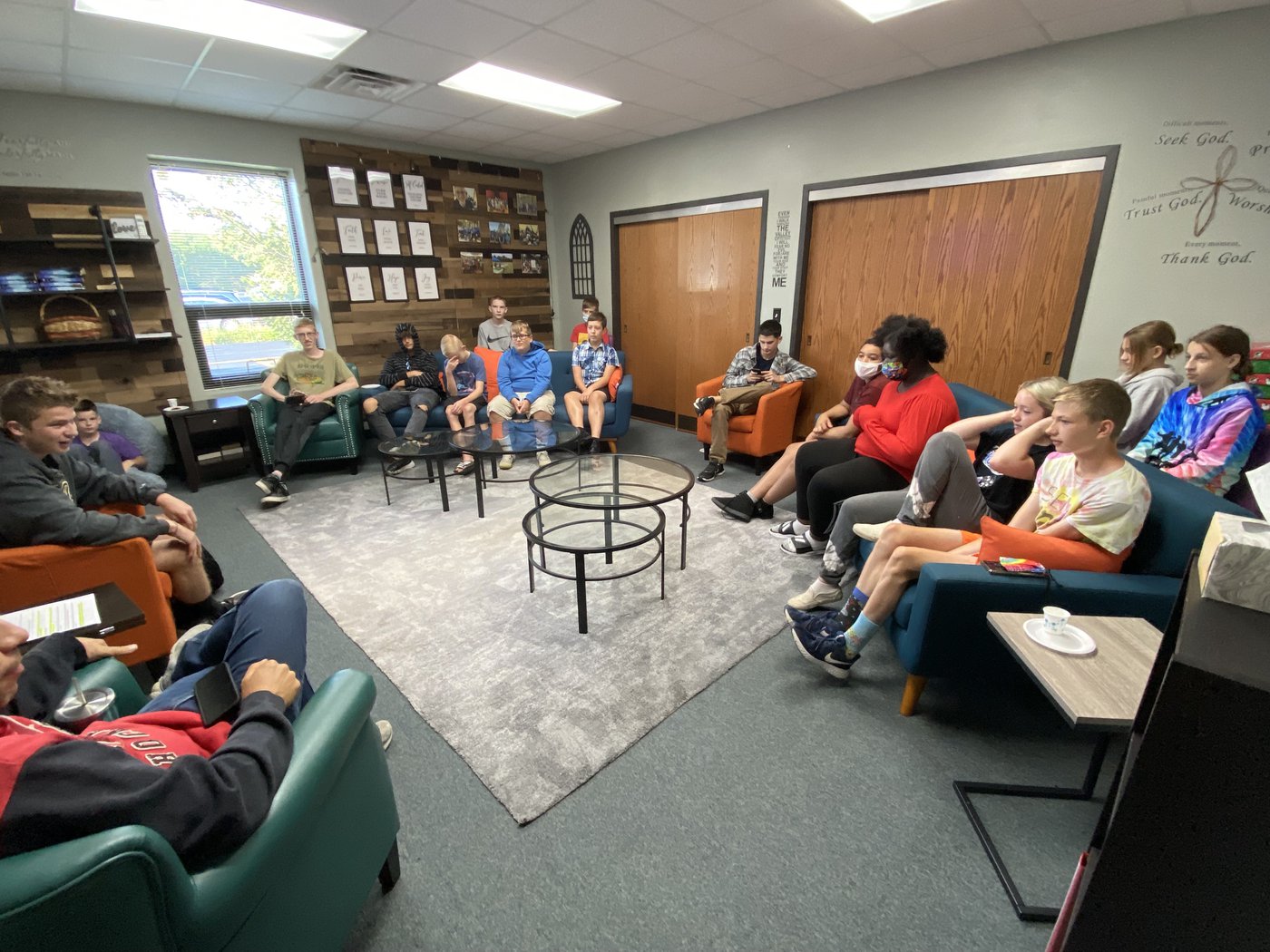 The Bible, Christian beliefs, and how they intersect with life.
BOulder Midweek | Wednesdays 6-7pm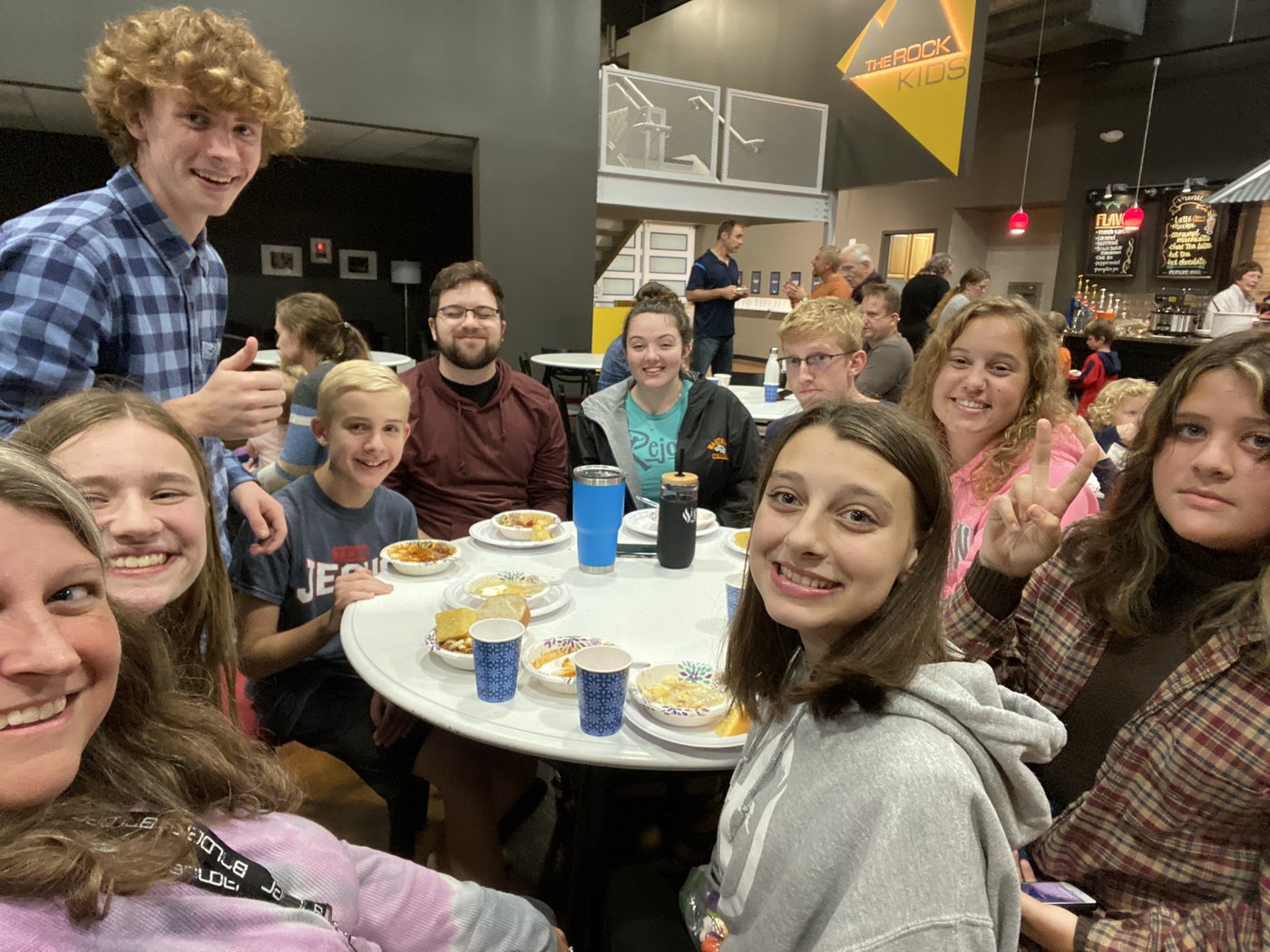 Spend time digging deeper into 1 Corinthians through videos, discussion, and Faith Training with other Boulder students.
---
Events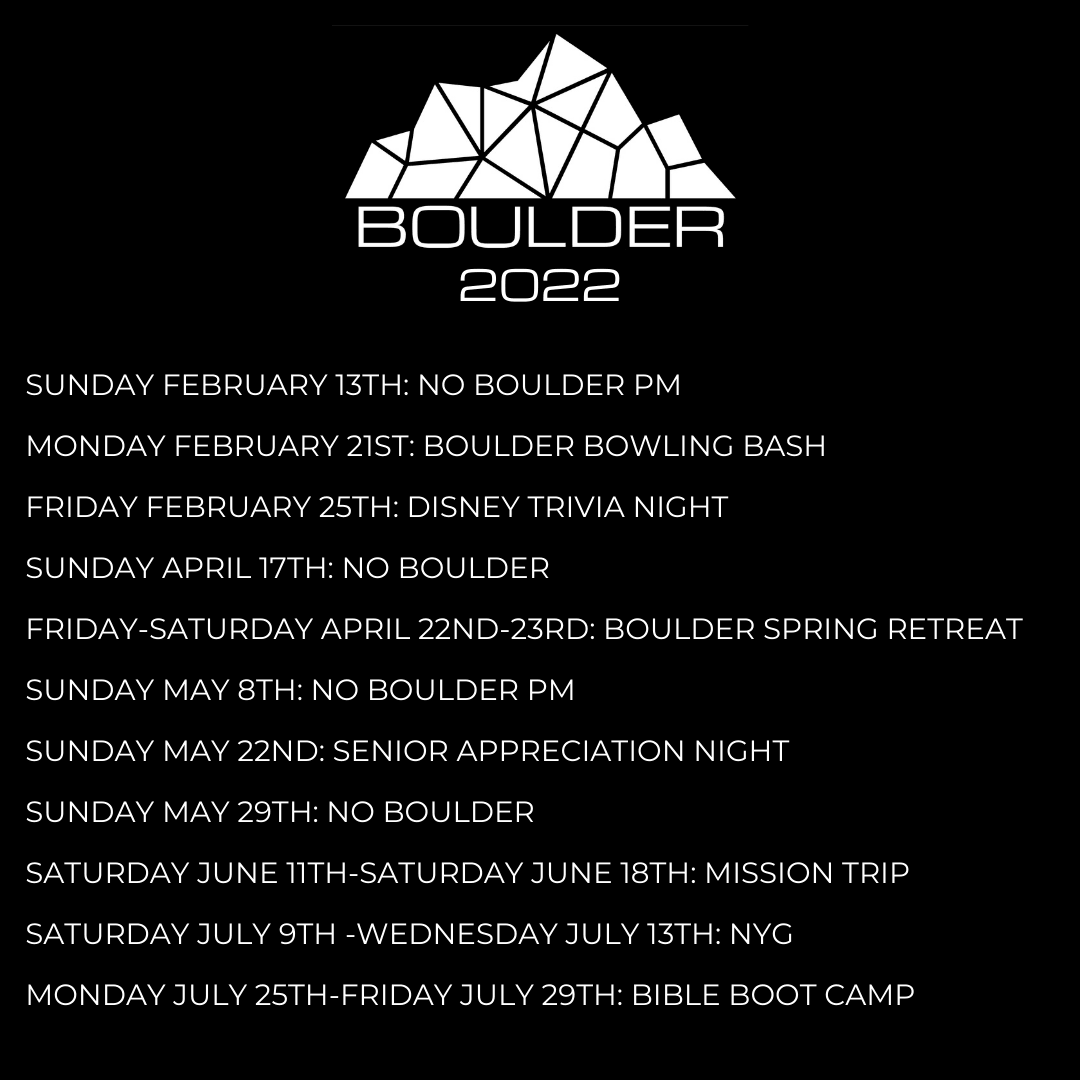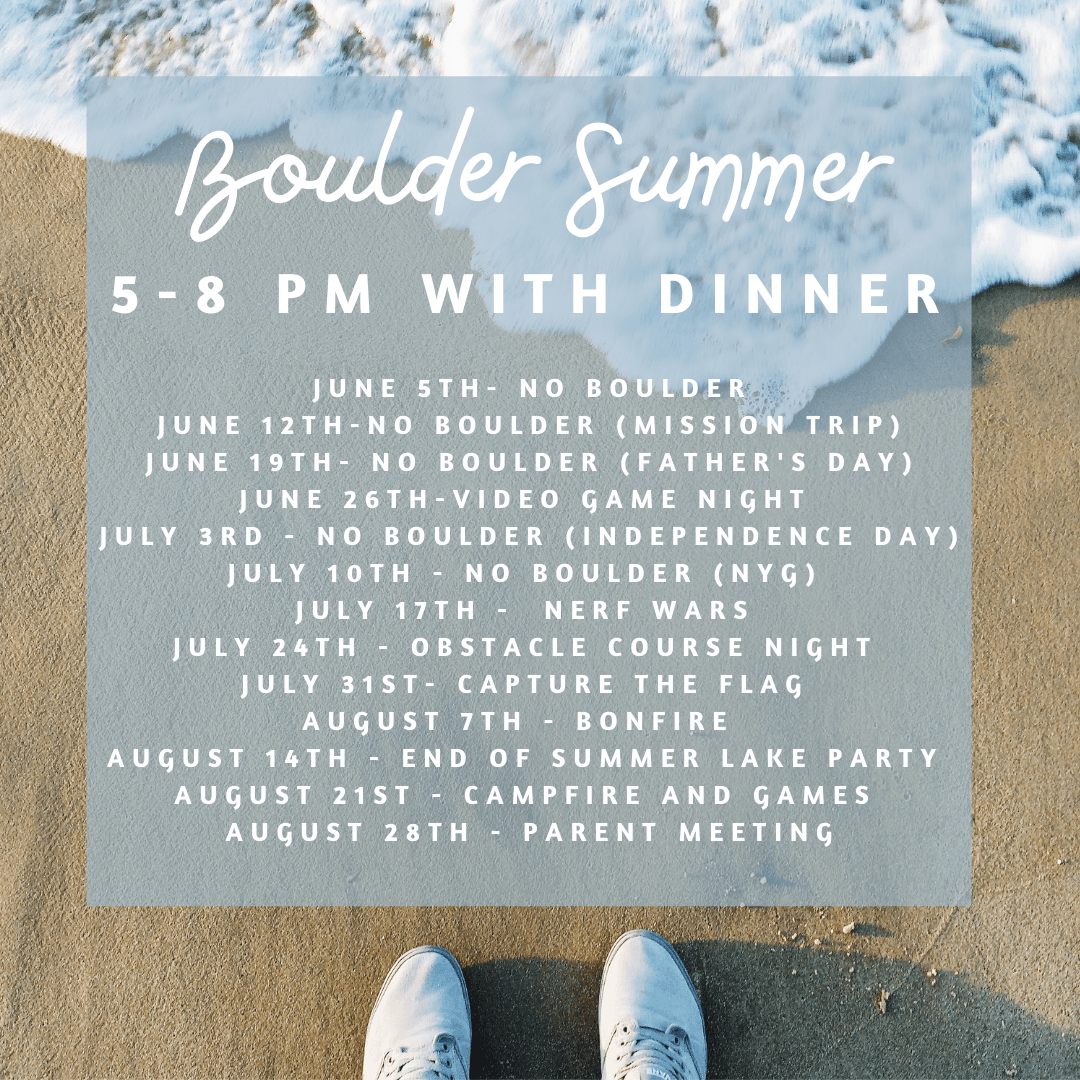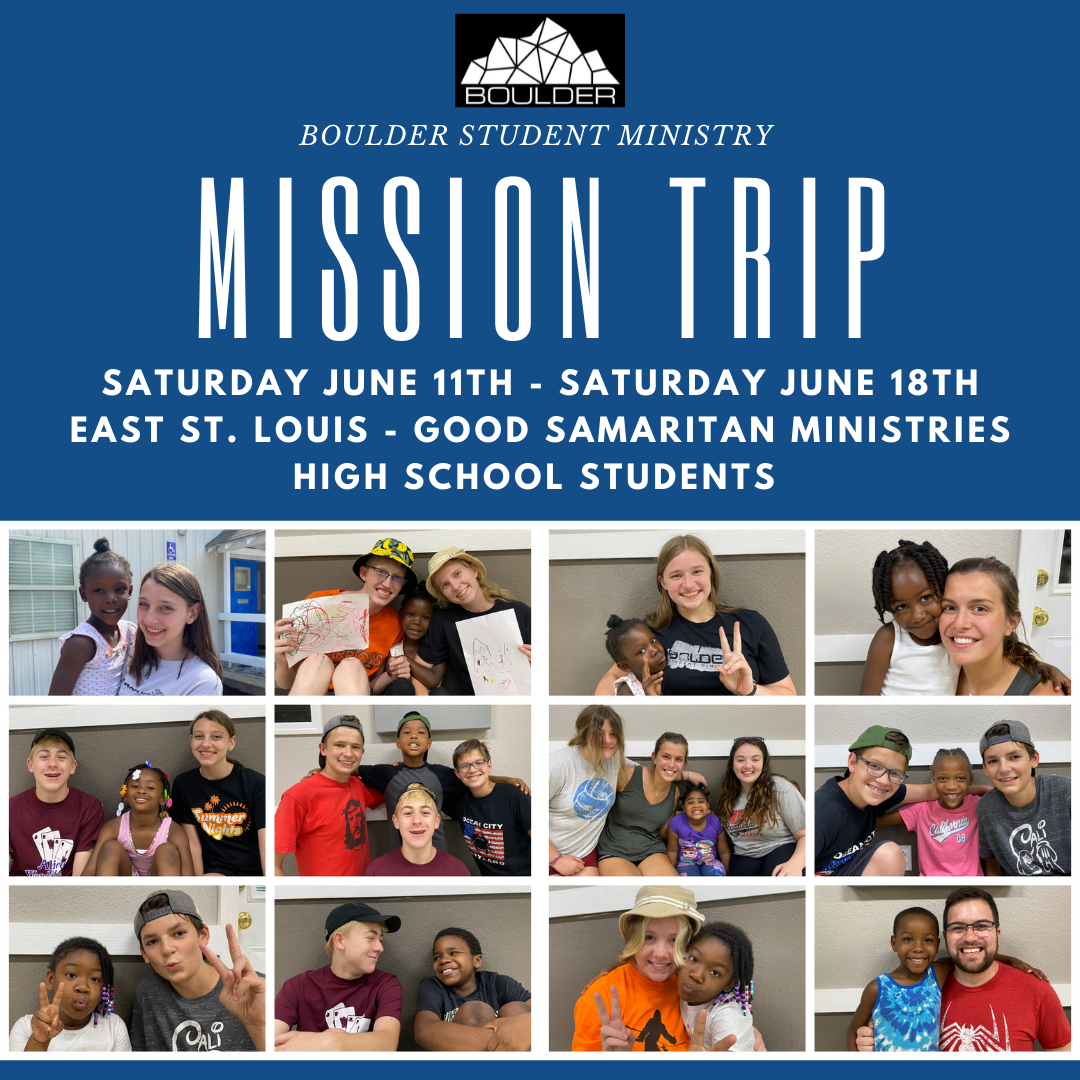 Boulder Mission Trip 2022 Registration is open!
We are so excited to be traveling back to East St. Louis to work with Good Samaritan Ministries again this summer from Saturday June 11th-Saturday June 18th. Registration is open to current 8th graders through 12th graders and costs $100. Scholarships are available. Please contact Gwen before registering for the code. Check out the INFO PACK and shoot Gwen an email with any questions.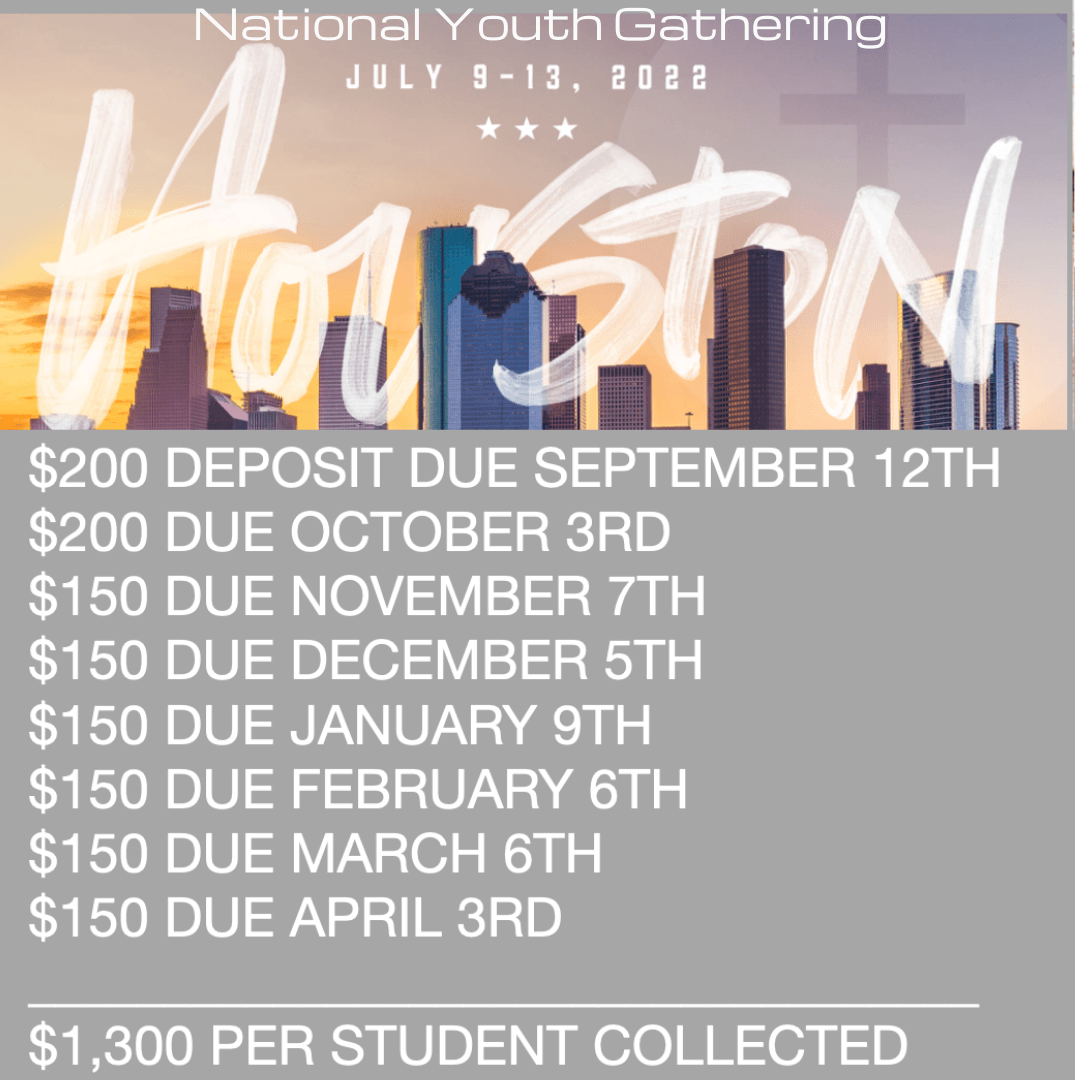 ---
Stay Connected
Subscribe to our social media outlets and mass texting to hear about impromptu meetings and our latest news.
Contact our NextGen Director, Gwen Johnson, for more!
Students eat food. Lots of food. At Boulder, we feed them.
Help offset the cost of Sunday meals by donating below.

Boulder Enews

Facebook
Instagram
Text Notifications
---