Boulder Student Ministry
For 6th-12th grade
---
Helping 6th-12th grade students become disciples of Jesus who find their place with God in the world today.
This Week at Boulder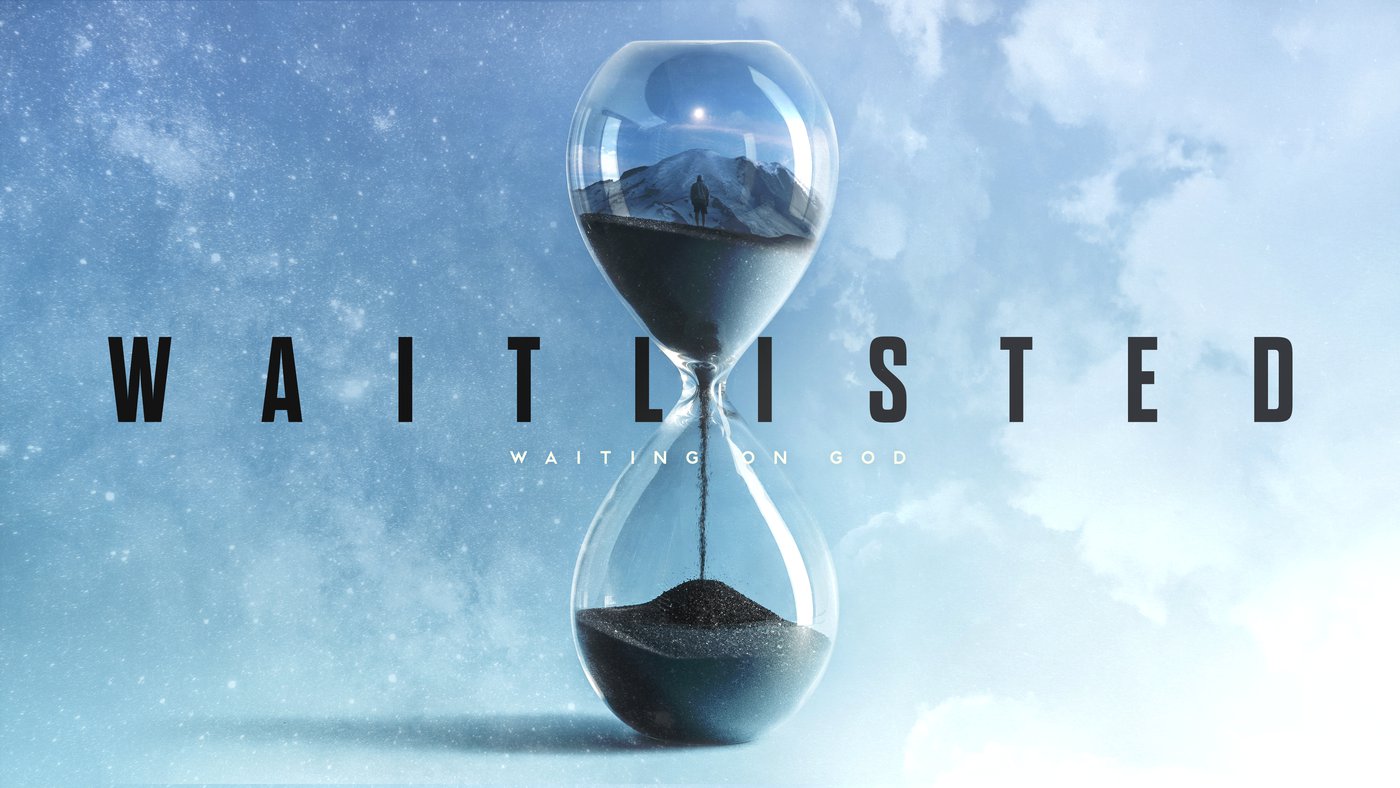 BoulderPM | Sundays (6-7 pm GAMES) ( 7-8:15pm SERIES)
You know that feeling you get when someone makes you a big promise? You probably feel excited, but you might feel a little skeptical too — especially when that promise gets delayed . . . and delayed again . . . and again. If you have to wait long enough for something you were promised, you might start to wonder when you've waited long enough. Eventually, you might even give up hope. In this 4-week series, we'll meet a handful of people from Scripture who each spent a long time waiting on God. From the stories of Abraham and Sarah, Paul and Silas, King David, and Joseph, we'll discover that God has a plan, but we might have to wait for it, and we'll be reminded that, while we're waiting, God is faithful, God is listening, and we should never give up, because God's not giving up on us.
Games at 6pm and series at 7pm on Sunday April 11th, April 25th, and May 2nd!
Also, you can ZOOM in to Boulder PM! https://us02web.zoom.us/j/8171075637
Meeting ID: 817 107 5637
If you are meeting in person:
-Please be sure to have a mask with you.
-If you, or anyone in your family isn't feeling 100%, please stay home. We know it's hard but better that than getting others sick.
BoulderXT | 2nd and 4th Fridays at 7 pm
Wanna hangout? Come to study, play games, and hang out with friends. Knowledgeable adults are available to assist with homework and to mentor students.
BoulderAM | Sundays, 9-10am (on Covid hiatus)
Check out our Boulder AM google classroom weekly for games, videos, music, and more!
Save the Date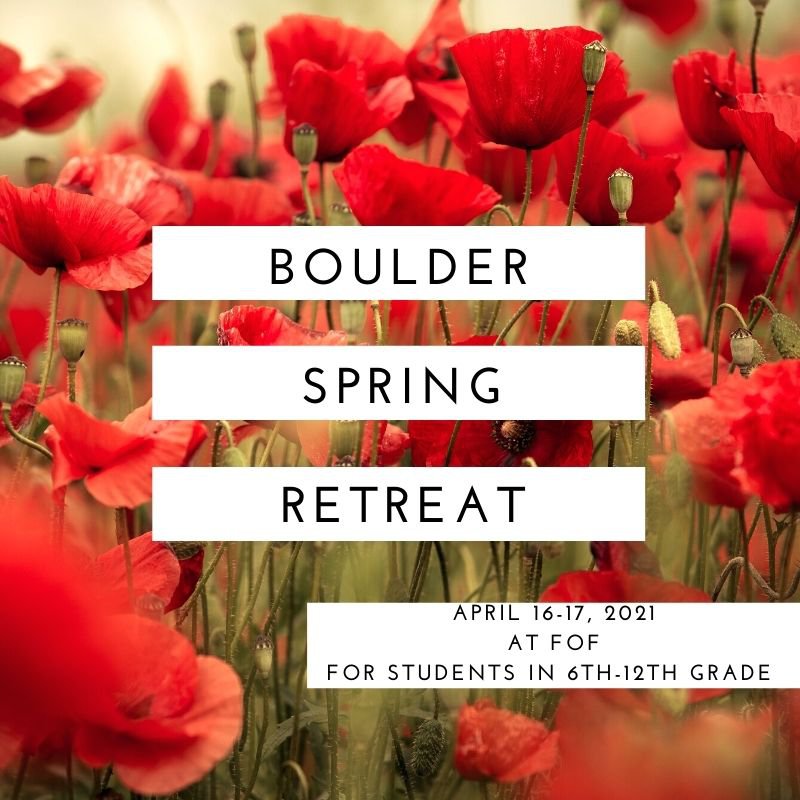 Registration is closed for Boulder Spring Retreat. Check out the INFO PACK for more retreat details. Hooray for spring!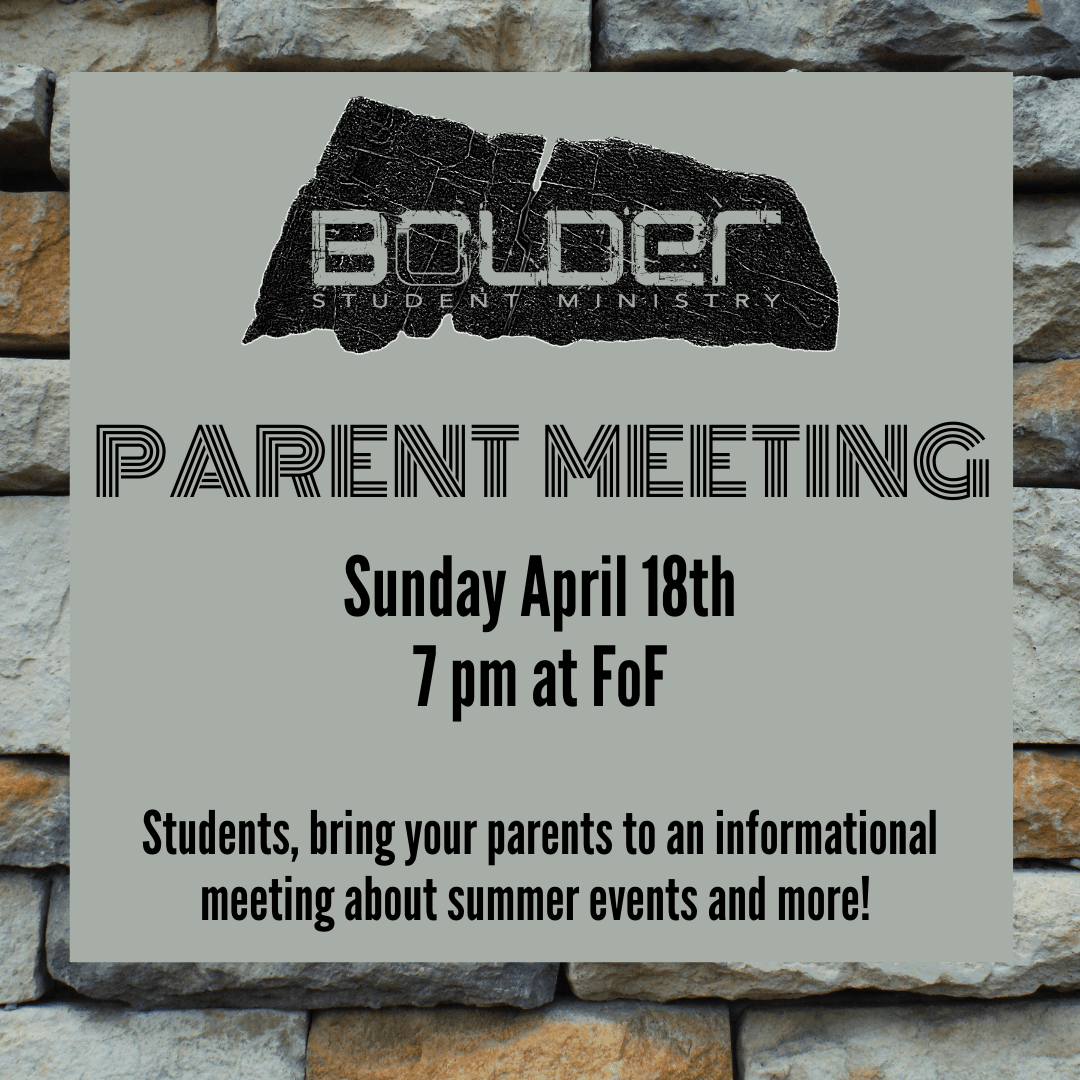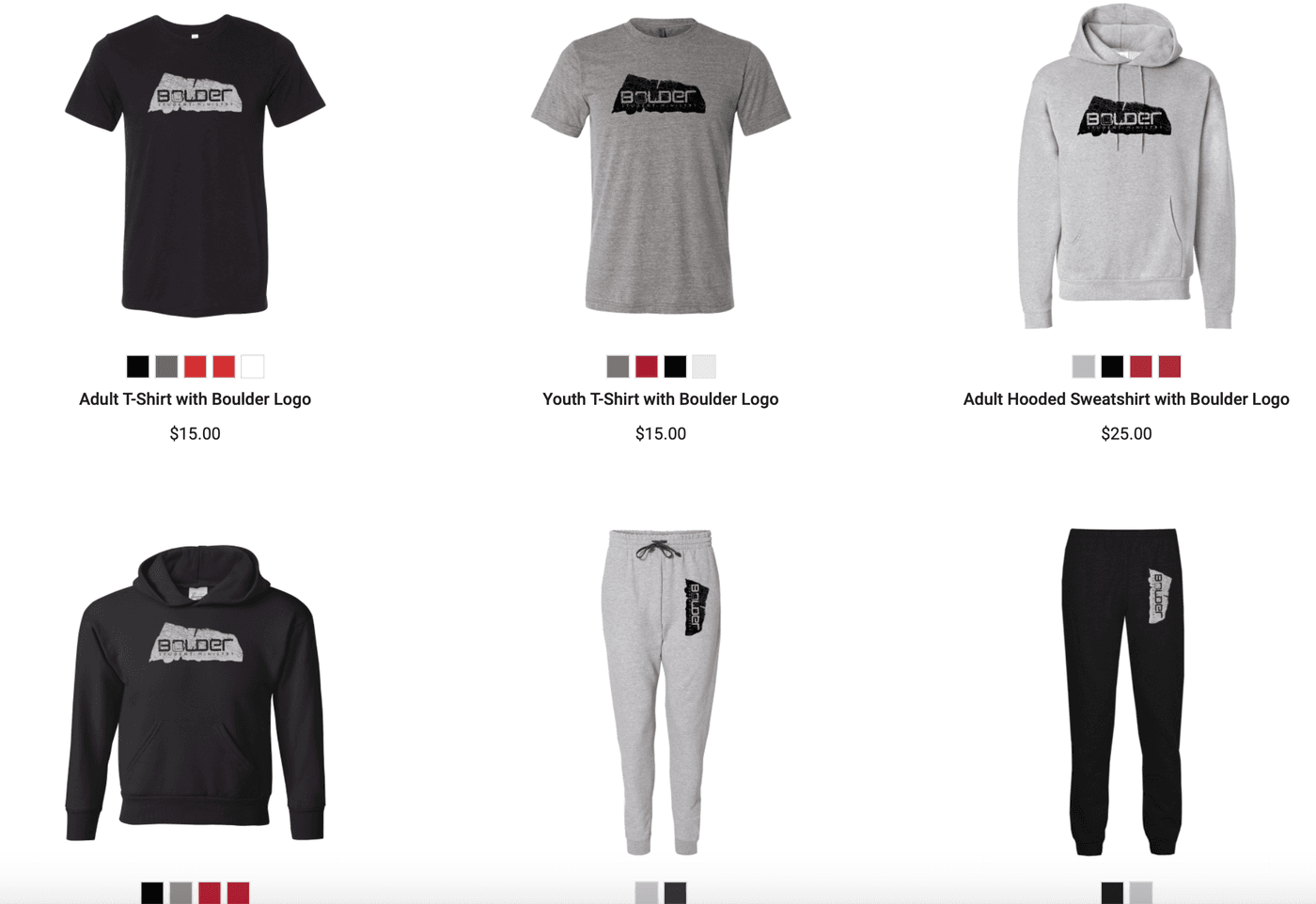 Wanna buy some Boulder or FoF gear? Get it here! Order by April 25th and it will be handed out at FoF in May.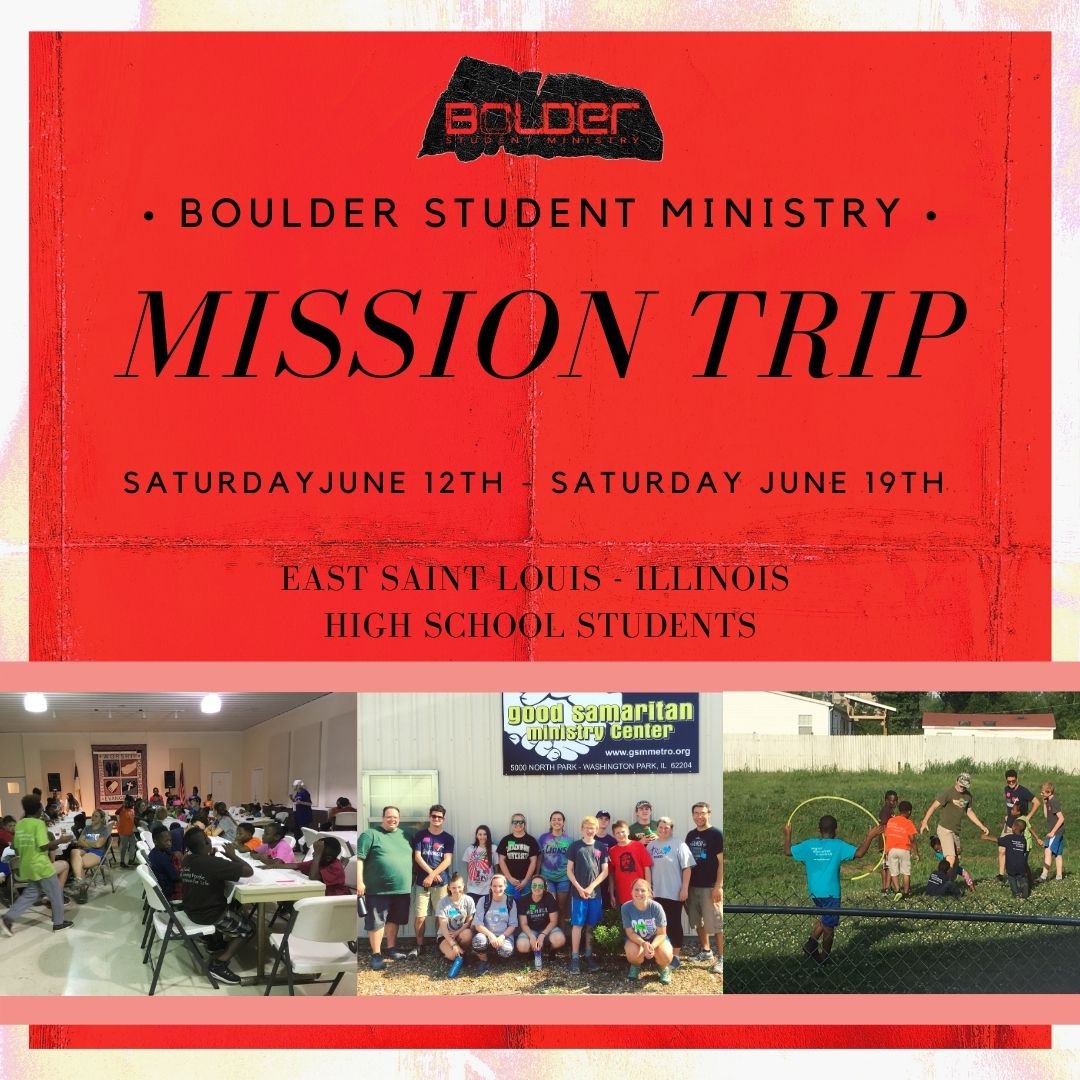 ---
Stay Up-To-Date
Subscribe to our social media outlets and mass texting to hear about impromptu meetings and our latest news. Our Q&A line is open as well: 815-669-0387 (texting works better than calling).

InfoBlast

Facebook
Instagram
Text Notifications
---
Get Involved
How do I get involved?
Just start coming! Seriously, it's that easy! We'll be sure to help you connect so you know what's going on!