Reading the Bible is key to any spiritual fitness plan. Get the Bible on your phone and always have it with you.
Already installed on over 495 million unique devices all over the world, the Bible App offers a free Bible experience for smartphones, tablets, and online at Bible.com. Think of this. With one simple app, you have 2,062 Bible versions in 1,372 languages for free, and without advertising. Add to that over 10,000 Bible study plans on every topic imaginable, audio versions of the Bible you can listen to, and the ability to share what you're reading with your friends.
Download the app and starting reading the Bible daily.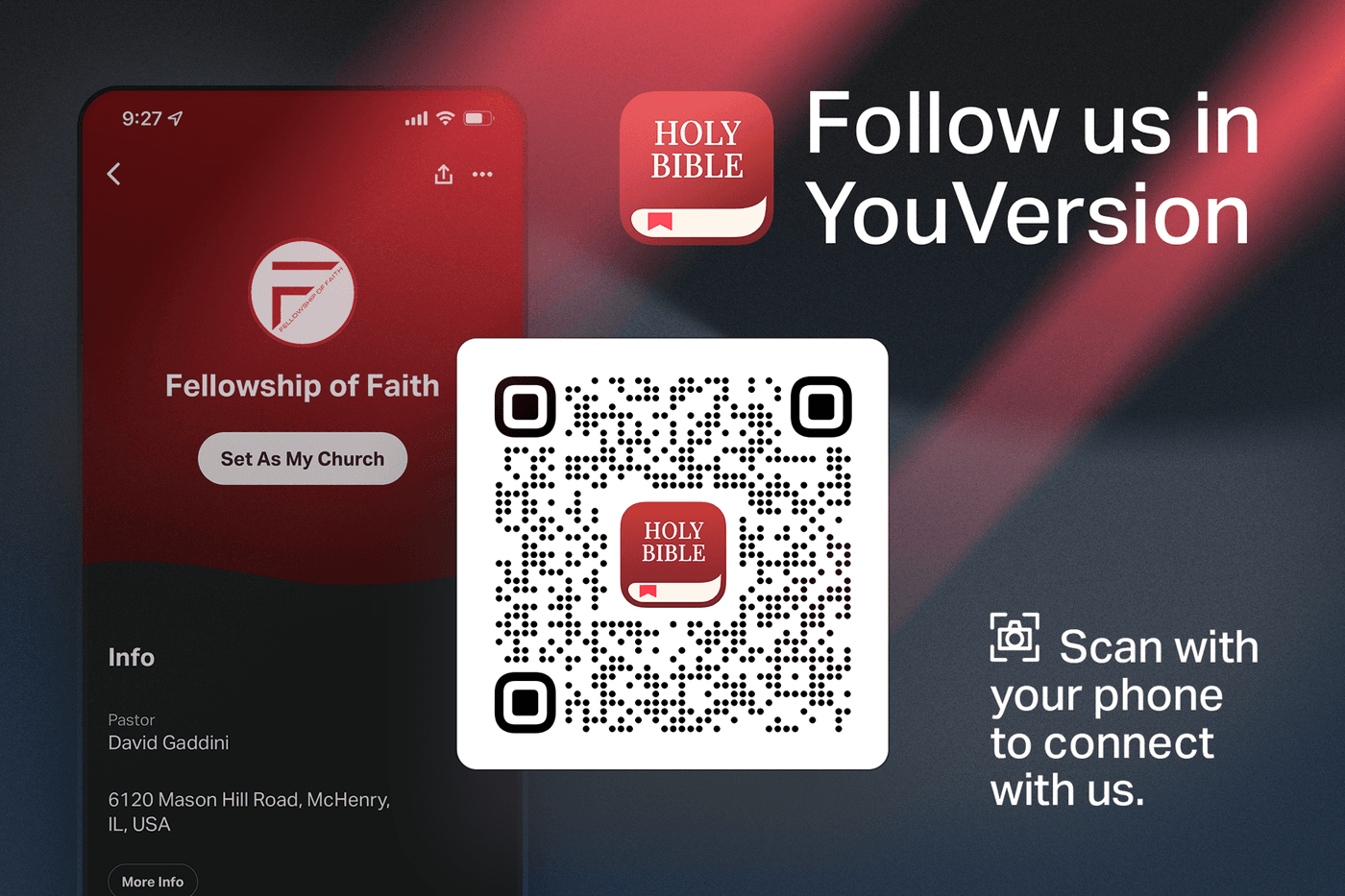 Did you know FOF is on the Bible app? Set FOF as your church, connect with attenders of FOF, keep up with featured plans, and grow in God's word together.
Here's how:
Download the YouVersion Bible App and create an account.
Search for "Fellowship of Faith" in the Discover tab and set FOF as "My Church."
Follow the featured reading plan.
Connect with friends on the Bible app and participate in reading plans together.
FOF Bible Reading Plans
Did you know FOF has plans on the Bible app? These plan correspond to sermons preached on specific topics. Plans are 5 days, designed for one day a week with weekends as rest days. Dive into God's word!